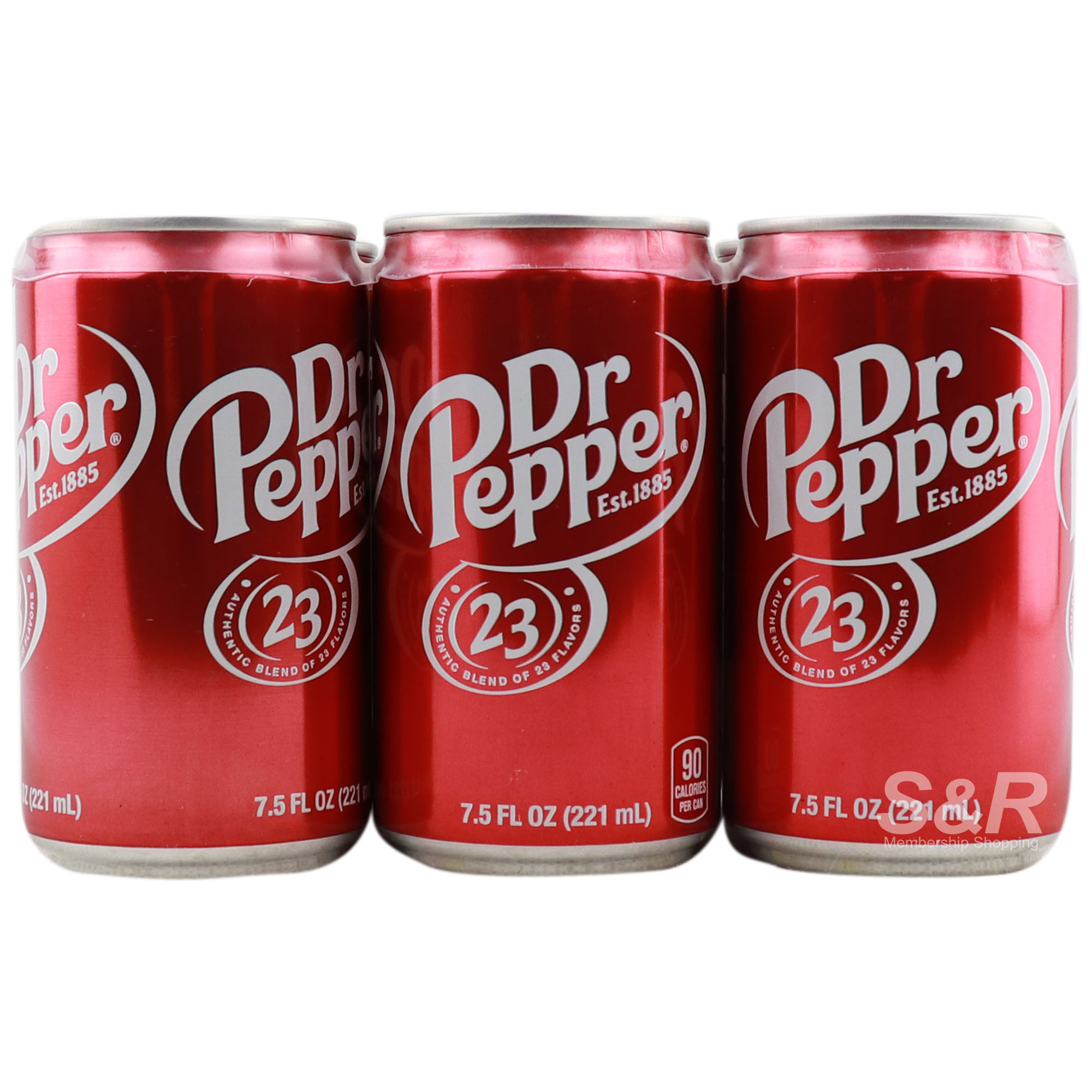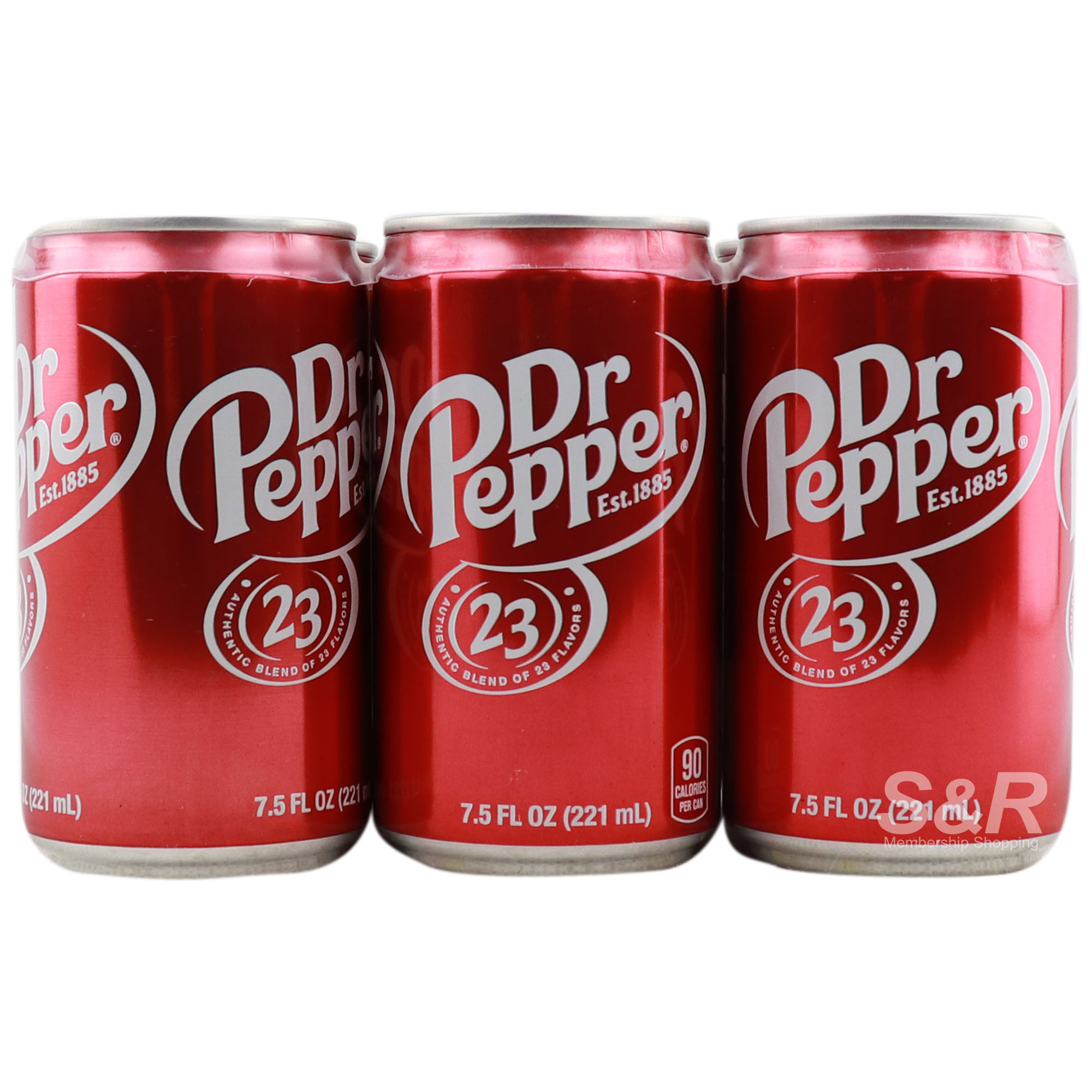 Dr. Pepper 23 Flavors Cola 6 cans
Features:
Multi-pack (6 cans)
Ready-to-drink Cola in cans
Signature refreshing "Peppery" taste
Authentic Blend of 23 Flavors
Product of USA
Actual Weight: 1.32 KGs
Product Dimensions: 12 x 5 x 12
---
---
Question as old as time itself (or at least when Dr. Pepper rose to prominence) is; what are the 23 flavors?! We mean, c'mon! This has been making us lose sleep for years every time we think about it. Sure thing! So, the flavors are cola, cherry, licorice, amaretto (almond, vanilla, blackberry, apricot, blackberry, caramel, pepper, anise, sarsaparilla, ginger, molasses, lemon, plum, orange, nutmeg, cardamon, all spice, coriander juniper, birch and prickly ash!

Went all that length and chucked them all in on one soda? Crazy… crazy good and refreshing we tell ya! So, grab yourself a pack of Dr. Pepper 23 Flavors Cola now and experience that peppery kick we all thirst for!

Consume upon opening. Store in a dry, cool place.

Keep refrigerated.