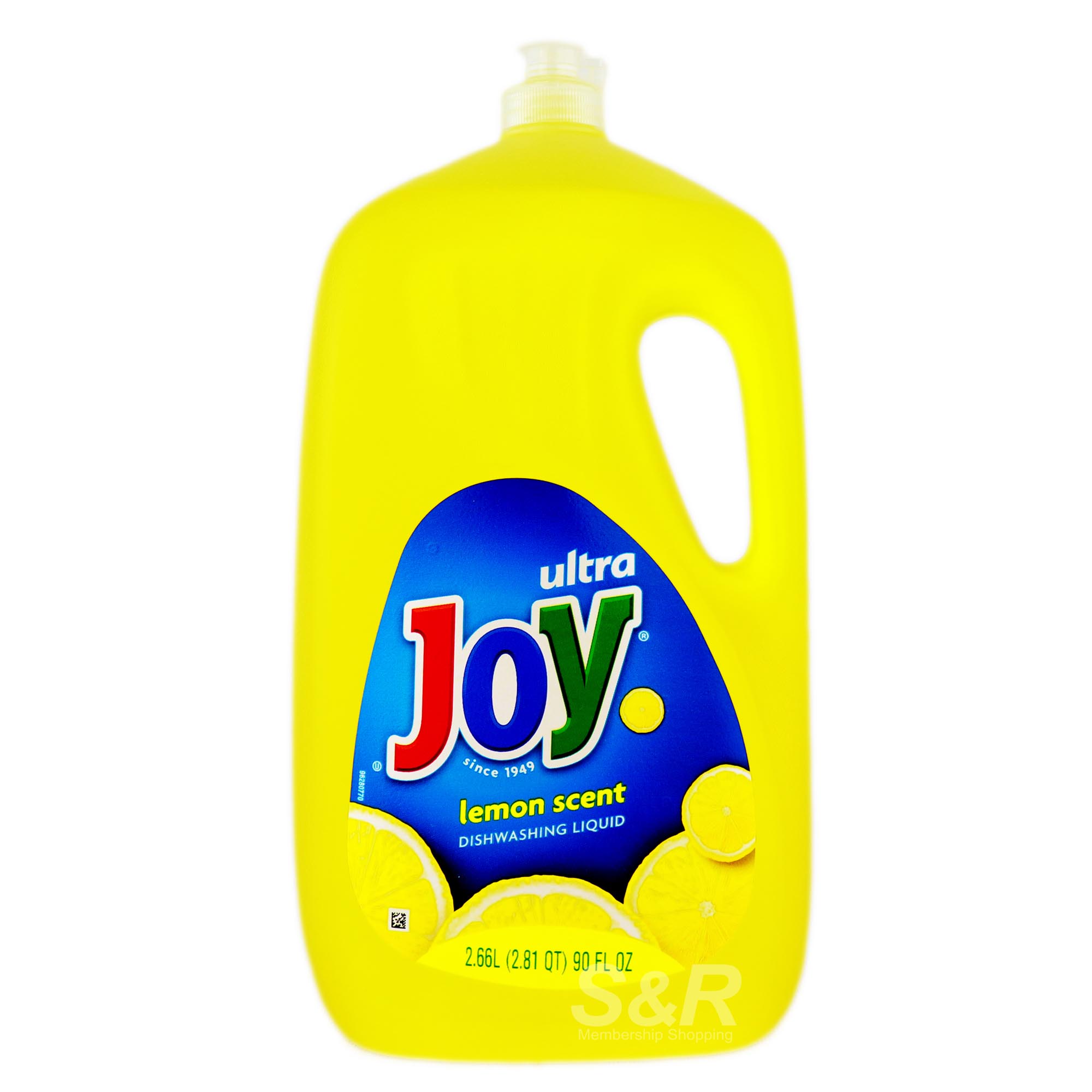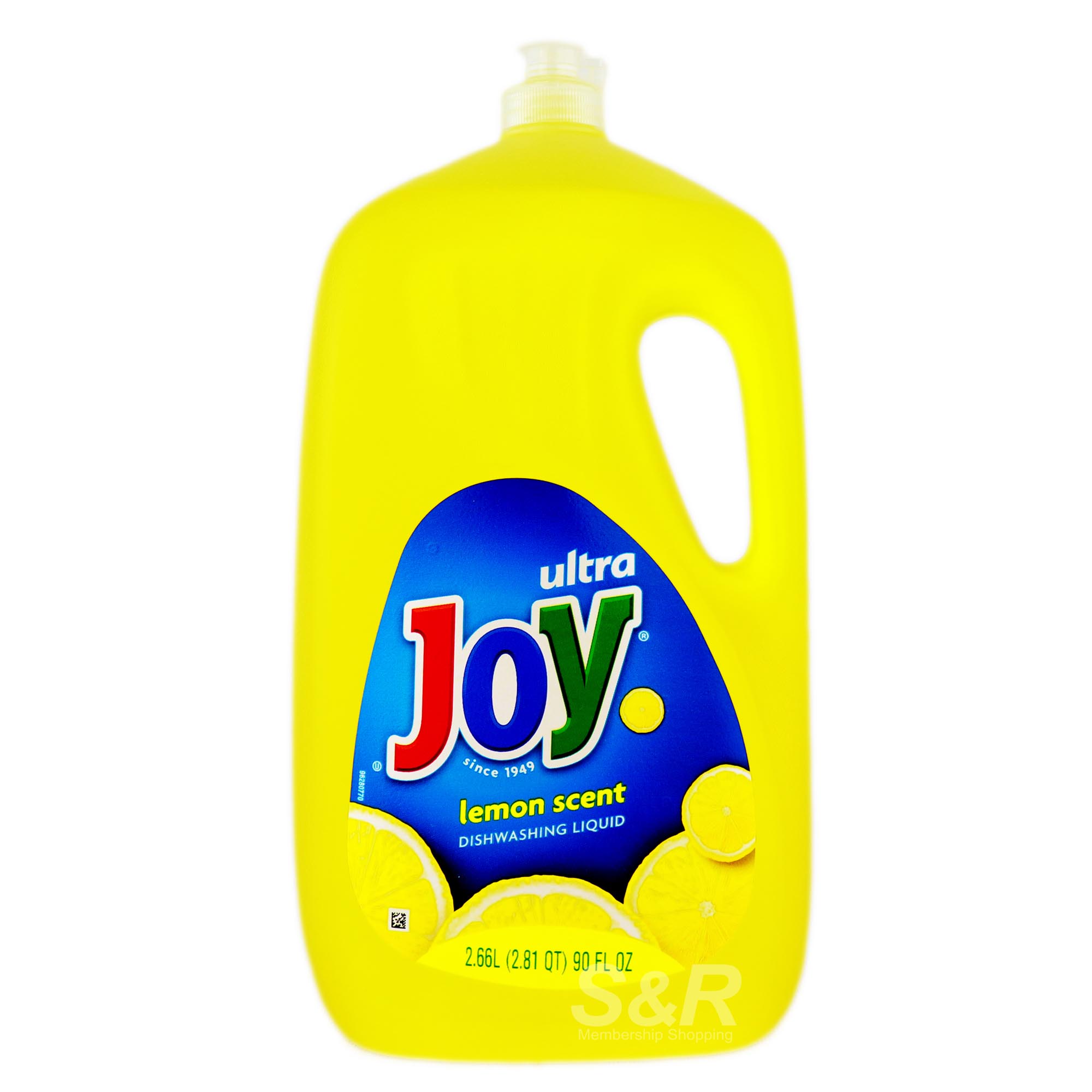 Joy Ultra Dishwashing Liquid Lemon 2.66L
Shipping & Handling Included*
Features:
Single Item
Dishwashing liquid in 1 plastic container
Lemon Scent
Leaves even the toughest greasy dishes, pots and pans squeaky clean
Product of the USA
Weight: 2.8 KLs
---
---
Product Details

Is a pile of dishes at the sink overwhelming you already? O ye of little… joy. Put a little JOY in your life while battling the hoard of tough food grime on dishes with Joy Ultra Dishwashing Liquid Lemon. Our dishwashing liquid is so effective against greasy food residues, you'll actually be happy washing them all away with ease.

Plus, the energetic scent of freshly sliced lemons effectively removes unpleasant food odor on your plates and hands as well.

To use, apply generous amount on your kitchen sponge. Let it form suds or pouf and wipe/scrub it on your greasy plates. Rinse with water.

Specifications

Keep out of reach of children.
Not suitable for automatic dishwashers.
Do not mix with chlorine bleach as it may produce fumes.
Avoid contact with eyes. If accident occurs, wash thoroughly with water and consult your doctor.

May last from 12 to 18 months when stored properly even when opened.